Re-Open Date
Date Posted:1 January 2021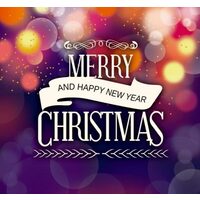 We are closed for Christmas holidays and will re-open on Monday 11th January
We are closed for the Christmas break and will re-open on Monday 11th January 2021.
Thank you for your loyal and continued support throughout 2020 and we look forward to seeing you all in 2021.
If you have any queires, please email info@giftboxgallery.com.au or leave us a message at 1300 726 946 and we will respond ASAP on Monday the 11th.
MERRY CHRISTMAS & HAPPY NEW YEAR!
---
Leave a comment