Choosing A Mother's Day Gift
Date Posted:24 April 2017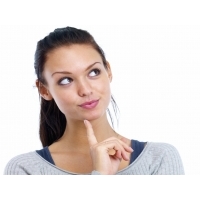 Should a Mother's Day gift be a 'want' or a 'need'?
Is a Mother's Day gift really about a 'want' or a 'need'? If Mum 'wants' a new iron or 'needs' a new mop, do these mundane household appliances become the destined 'gift' a Mum is to receive on Mother's Day?
A Mother's Day gift should come from the heart. It should surprise, entice, indulge and delight. It should be a gift that truly spoils her & one that she deserves - To be treated, pampered & of course, impressed on this special day.
In Australia, Mother's Day falls on the second Sunday of May every year meaning the date changes from year-to-year. Mother's Day 2017 in Australia will fall on Sunday the 14th of May. With this, there is now no excuse to forget your gift for Mum this Mother's Day!
If you would like some help in choosing your perfect gift for your special Mum -and hint: it's not an iron or a mop-, here are a few of our favourite gifting items we include in our Mother's Day gift boxes & hampers:
Pampering – scented soaps, bath bombs, hand & nail creams
Lifestyle – aromatic diffusers, scented candles, designer notepads
Homewares – photo frames, embroidered towels, reusable hamper containers
Cellar - quality wine, champagne, specialty liquor
Gourmet - specialty chocolates, sweet biscuits, savoury nibbles
Why not browse our Mother's Day gift selection as well as our other gifting ranges to find your perfect Mother's Day gift. Let it be a gift of love…Because after all, isn't love what a Mother REALLY 'wants' and 'needs' this Mother's Day? <3 <3 <3
---
Leave a comment